2019
AÑORANZA – Read more
June 21-23, 2019
Shown during Please fold here _ do not tear
More info, New Dakota, Amsterdam
July 12 – October 06, NDSM group show V, Fuse Amsterdam
MAILING HOME May – June 2019 – Opening May 31, 2019
Exhibition in Show Window Amsterdam. See more
WINDOW_SHOW December 2018 – June 2019
Organization range of window exhibitions for students of the Master Aristic Research University of Amsterdam. See more
2018
Installation in collaboration with Joris Berger (2), September 14-16, 2018
Opening September 14, 5pm with a performance of Tribal Baroque.
Group show Loods 6, Amsterdam. Read more
Installation in collaboration with Joris Berger (1) Opening September 02, 5-7pm. With the poet Elmar Kuiper and performance of Tribal Baroque.
August 23 – Sept 09, 2018 Group show NDSM, Amsterdam. Curator of this show. Read more
Video installation May 28, 2018
Group show Artistic Research
Vox Pop, Binnengasthuisstraat 9, 1012 ZA Amsterdam.
Video installation with Frisian poetry February 2018 Group show Artistic Research De Punt, Amsterdam.
2018 -2014
RESEARCH WITH DANCER SUZAN TUNCA Read more
Several different set-ups:
May 25, 2018, opening 5pm
Open each Th – Su; 12-17pm during the summer
Group show NDSM, Amsterdam.
Showing a video in a cabin on wheels.
May 26-27, 2018; Open studio's North of Amsterdam.
November 19-21, 2014
Participation group show Hidden Rooms at Ca Zanardi Venice.
International video-art, experimental dance and performing art festival.
Weekend November 01 & 02, 2014
Showing a preview of the video-installation 'The Body between Knowledge and Belief' with dancer Suzan Tunca within the Open Studio trajectory Ontdek de Kunst van Zuid in Cinetol Tolstraat, Amsterdam.
HAKKIKAT, Februari 20, 2014; 8-11pm
SMBA with Suzan Tunca
within her studies Artistic Research.
SMBA; Rozenstraat 59, 1016 NN Amsterdam; 020 422 0471
2017
December 15, 2017 – January 27, 2018
Working period in Catalonia, Spain
in connection with Master Artistic Research, UvA.
May 20-21 Open studio trajectory South of Amsterdam. Performance. Show window and open shop. March 28 – April 20, 2017
2016 – 2015
NOTEBOOK FENIX November 12-20, 2016 (open weekends & fr 18; 1-5pm)
Set#Fenix; Group exhibition in the previous Fenix factory in Amsterdam
on the theme of Urban Development. Each day warm soup and a campfire. Opening party November 12; 8pm-12am; drinks & music.
June 21 – July 19, 2016 & April 08 – May 19, 2016
Working period Catalonia, Spain (part 2).
Residency in Can Serrat, Montserrat, Barcelona.
NOTEBOOK SALAD GARDENS April 30 – May 10, 2015 – Participation Expo Glass House 'Salad Gardens', Amsterdam. Read more
2014
PALIMPSEST, installation April 03 – 10, 2014
Participation group show at Maumau Istanbul.
With Emma Fineman (USA) and Jane Henning (South Africa).
2014 – 2013
NU, JUIST NU 8mm Film installation
February, 08, 2014; 8pm-midnight.
Participation The Cumulus
With Joris Berger.
Kunstkapel (Lau Peters), Prinses Irenestraat 21, Amsterdam.
Performances en installaties curated by Jaap Pieters and Lee Ellickson.
In show window: April 18 – June 30, 2013
Passage along show windows, Bellamy-area Amsterdam (show window nr. 7)
with the artists of SetNet. Download flyer & map.
2013 – 2012
SKETCH FOR A CITY
'Sketch for a City' is a project by filmmaker Ester Eva Damen en architect Joris Berger, exchanging thoughts about a traveling exhibition space with everchanging projections responding to the hosting space.
May 17, 2013
'Sketch for a city', with architect Joris Berger
with a concert of bass clarinettist Fie Schouten.
in Kulter. She is playing: Schattenklange (1995) – Mauricio Kagel (1931-2008) 11min solo bass clarinettist and screen & shadow.
Posters spread during Present your artworld. October 2012
http://w139.nl/en/article/21113/present-your-art-world-goes-public/
Small artist initiatives make each 4 posters to be distributed in MUPI s in the city of Amsterdam.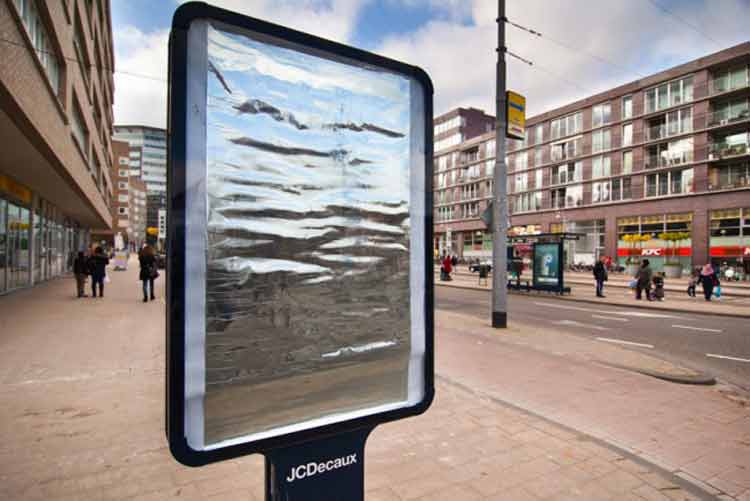 A FIRE CALLED HOME (DV; 2010), projections on floor and wall after a stay with the Bedouins. Video installation in 'Crossfire' Amsterdam. Synopsis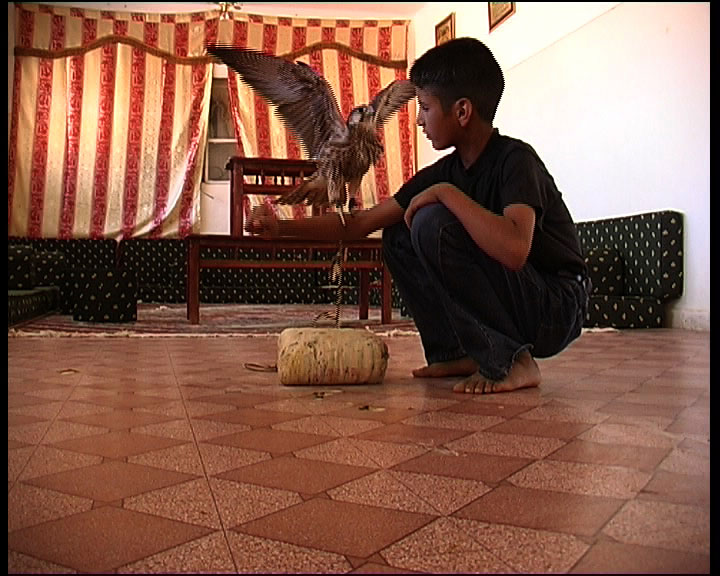 MINIATURES more
(S8/DV; 2009) Film installation in 'Crossfire' Amsterdam, dance fragments (four within one screen) in a space with pillars. Composers Christina Viola Oorebeek and Calliope Tsoupaki were providing short music fragments to be heard in different corners of the space. This installation was also shown in 'Kulter' Amsterdam with live performance of Angela Kohnlein. Synopsis
NILPOINT
'Nilpoint, a vertical exhibition', 2004-06 with landschape architect Joram Schaap, a website about the experience of landscape.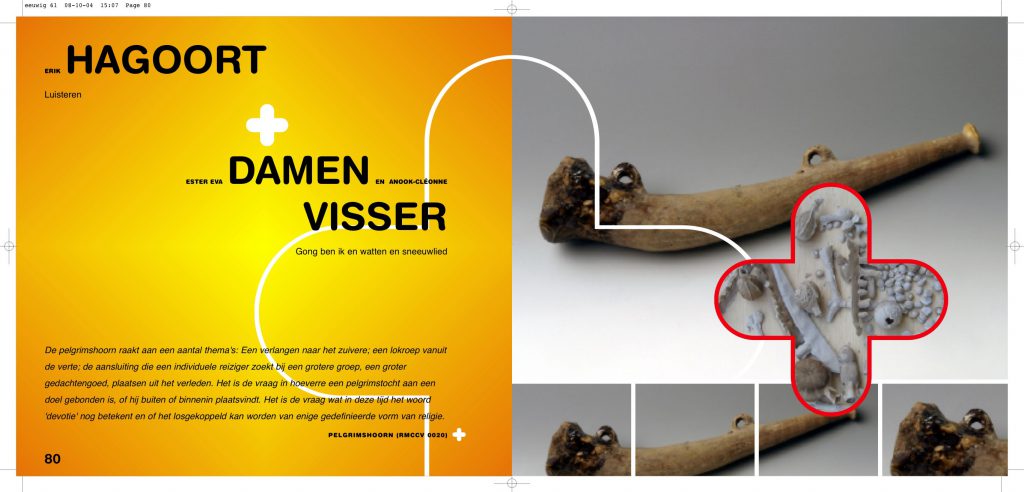 THE ETERNAL BODY
Film installation (S8/DV; 2004-05) within 'the Eternal Body'; in Rome and Utrecht with visual artist Anook Visser and philosopher Erik Hagoort, with electronic music of Andrew Smith.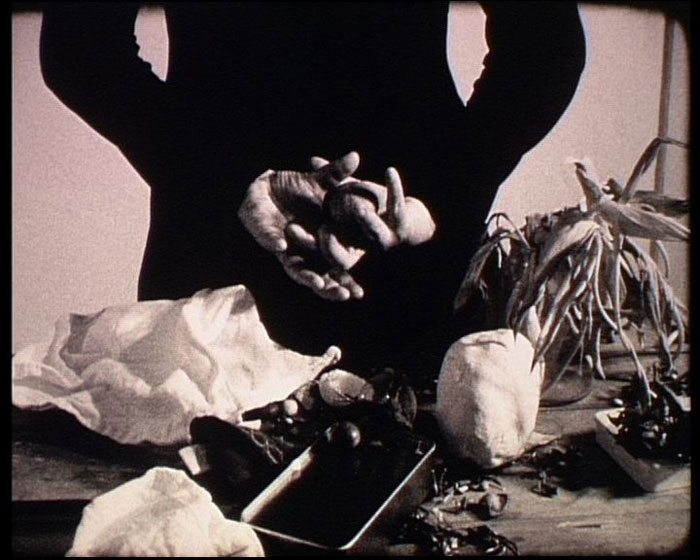 DREAM PROJECT
Film installation; S8; 2000
8 Short S8 film loops projected on a black wall, viewed through holes. Open Studio Rijksakademie van Beeldende Kunsten and Kriterion, Amsterdam.
DE VERLOREN ZAAK
'De Verloren Zaak' ('the Lost Case') was leaving a trail of objects and happenings. In the super market, in the tram, on the street. Left alone the work of artists went its own way, dependant to the attention of the eventual passer-by. Synopsis
STICHTING LA JETEE (Foundation Jetty) stimulates cross-over projects since 2005. Monthly a course in Text writing for artists is taking place. The foundation is organizing dinners with women of different disciplines under the name 'Sub Rosa'. Fragile new plans are exchanged. The foundation is inviting a visual artist on a regualar basis to make a work in the show window, relating to the street.